New! Requisition Plus
 

Our Requisition Portal Has Been Updated with Great New Features!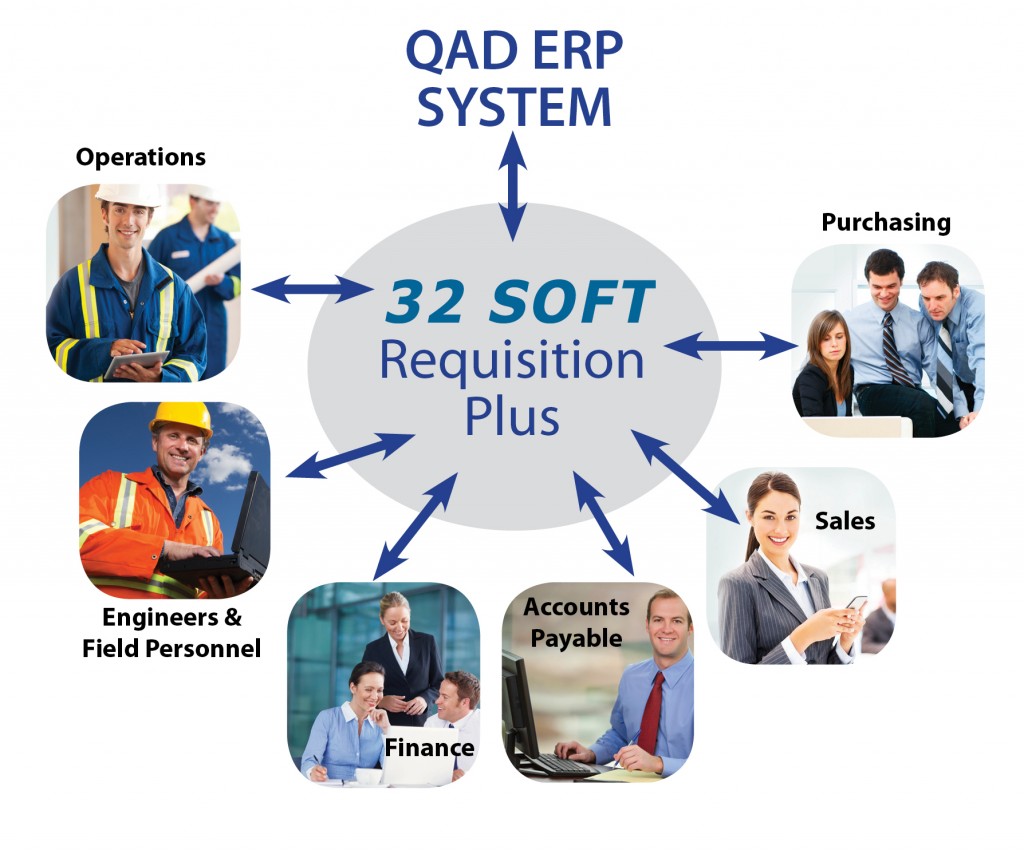 32 Soft's Requisition portal – now called Requisition Plus – has been updated with new graphics and features to allow for greater usability!
Requisition Plus is an independent stand-alone system, so even non-QAD users can approve and route purchase requests through the application. It has a feature that allows buyers to create purchase orders right from their smartphones! And, it uses a CIM interface to integrate with QAD to ensure data integrity. So, nothing falls through the cracks.
Here's how Requisition Plus has improved:
Updated approval hierarchy, giving you greater flexibility
New option to enable buyers to easily create POs from approved requisitions — without having to access QAD screens
New graphics and screens are more user-friendly
Requisition Plus is flexible and customizable to fit your purchasing process. And it is easy-to-implement and easy-to-use, so IT can install it quickly and your team can start using it without a long learning curve. Plus, it can be accessed from anywhere, anytime, on any device. Of course, with Requisition Plus, QAD users and non-users alike can do everything they could with its predecessor, Online Requisition System:
Create requisitions electronically – even attach supporting documentation
Track and reconcile pre-approved purchases easily with attached quotes, requisitions and receipts
View requisitions and check approval status
Get real-time status updates for approved and unapproved requisitions
Route approvals and notifications automatically through an automated, integrated email system
View all supporting documentation including approval comments
Convert requisitions to purchase orders automatically
Match quotes, purchase orders and invoices with ease to speed up the payment cycle
Be assured of the security of all data and access criteria
Watch a Webinar Replay
Be one of the first to experience the exciting changes to this already great web solution!