QAD Data and the 8 Deadly Wastes
You no doubt spend a great deal of thought and energy practicing Lean, Six Sigma, Kaizen and other methods of continuous improvement and do whatever is possible to avoid the 8 Deadly Wastes in your manufacturing process. But, have you ever considered the ways in which the 8 Deadly Wastes can be impacting the management of your data in QAD?
Let's take a look at how the 8 Deadly Wastes can creep into the daily tasks and procedures in your company – and ways that our QAD data management solutions can help you conquer the waste!

Motion Waste
Motion waste is defined as any movement of people or machines that does not add value to the product or service. Certainly, data entry processes that are cumbersome and time-consuming are a waste of motion.
Vanguard Pai Lung in Monroe, NC found the one-at-a-time entry method in QAD, though necessary to maintain data integrity throughout the system, can be very time consuming. Especially so when you are maintaining more than 40,000 active part numbers — and half of those are "make" items that require product structures and routings.
With Data Loaders functionality, Vanguard now downloads their QAD data into Excel spreadsheets where they can easily update item numbers and supplier quotes massively. And then simply, with a click of a button, upload the revised data back to QAD. You can read more about how Vanguard's transformed their process here — including complete elimination of CIM loads.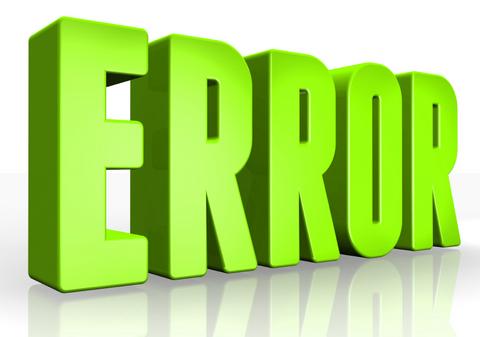 Defects
You know how defective products can cause waste on the manufacturing floor. In the same way, data errors can wreak havoc throughout your organization. A simple data entry error can cause everything from minor irritation to major catastrophe. Data errors are inevitable in the data entry process.
Not so if you are using Data Loader software to manage your QAD data. Our technology has built-in error control. When a user clicks on the LOAD button, Data Loaders scan the Excel data and validate it using genuine QAD logic. If an error is found in the data, cells with errors are instantly highlighted, so the user can quickly identify and correct any problems and then simply click the LOAD button again.
Overproduction
It is easy to see how making more product than what is needed adds cost and ties up capital. There are also ways that overproduction can make its way into your data management process – in the wasteful form of double entry.
For example, Sharp Packaging uses a third party payroll service for their 1000+ employees. They were spending at least 5 hours each week keying the payroll transactions from the service provider into QAD. Now, using Data Loader technology, they simply upload their payroll data to QAD in minutes – saving more than 240 man hours per year. Find out more about how Sharp Packaging has streamlined their Accounting practices.
Waiting
No one needs to tell you that waiting is a time-waster. When managers have to wait for information, production lines stop, critical decisions are delayed, and the bottom line is impacted.
One of our clients was spending nearly 8 hours each day gathering data from their QAD system to piece together a report that was used by everyone across the organization – from purchasing to accounting to production to distribution. By the time the report was complete and distributed to those who needed it, the data was no longer current.
Today, there is no more waiting for outdated information at our client's organization. Using 32 Soft's functionality, the real-time information is available any time, to anyone in the organization – even those who don't have access to the QAD system.
Non Value-Added Processing
Capital Safety Canada is a Lean organization, so when they realized that they were spending time in their purchasing process that was not adding value to their customer and was threatening their ability to provide superior customer service, they looked for ways to streamline their procedures.
It was taking 6-8 hours per day to manually generate reports, check stock availability and lead times, issue purchase orders and manually distribute them to suppliers. That is until they discovered 32 Soft's Replenishment Workbench. Find out how they cut their man hours by 63%!
Transportation Waste
In a manufacturing environment, transportation waste refers to inefficient transporting of parts and materials around the plant facility. Transportation waste can also refer to inefficient distribution of information – invoices, purchase orders, price lists, statements, etc.
Greater efficiencies can be achieved by converting QAD reports into PDF or Excel documents and emailing them to your customers, partners and staff. Find out how.
Inventory Excess
In manufacturing, inventory waste occurs when you produce more than what your customer needs. In a broader sense, work that is backlogged and not being actively processed because of an inefficient process is also inventory excess.
Our client, Vention Medical has a small staff in each of their four locations who manage a tremendous volume of supplier invoices. They found they were consistently missing their goals and deadlines of processing AP vouchers because of the one-at-a-time data entry in QAD.
They adopted our AP Voucher Data Loader and were able to mass process vouchers in minutes rather than hours and days and have increased productivity by as much as 69%! Find out more here.
Employee/People Waste
Nothing demonstrates employee/people waste more than the struggle to manage a large volume of QAD data efficiently and accurately.
Since the business user is most familiar with and dependent on QAD's data, they are ultimately responsible for its upkeep. But, because of QAD's one-record-at-a-time data entry method, managing data directly in QAD is labor intensive and not always a good use of employee time.
Many opt, instead, to update their data in Excel and request CIM uploads to QAD from the IT Department. This process is time consuming and a non value-add for the IT staff, so it's really just shuffling around the inefficiency. Essentially, the IT team becomes the data scrub and data maintenance team rather than spending time on more forward thinking strategic solutions.
32 Soft's technology combines the best of these two options into a cost-effective and viable solution. Whether through our Data Loaders, which allow QAD business users to download data from and upload data to the QAD system, or through our Web Solutions for QAD, our productivity solutions give data control to the business user – and require no involvement from the IT Department.
As you can see, we've helped plenty of companies master deadly waste with 32 Soft's technology. Why not experience the increased productivity for yourself – free for 60 days. At 32 Soft, we believe that with the right technology, the right people and the right attitude, there's always a way to transform painful manufacturing inefficiencies into productive solutions.