Automated PDF and Excel document creation and distribution
Create and Distribute Documents and Reports from ERP — Automatically!
LBox converts ERP reports into PDF or Excel documents and emails them to your customers, partners and staff. With quick installation and low cost of ownership, LBox will generate and distribute price lists updates, statements, collection letters, debit/credit memos, order acknowledgments, invoices, purchase orders, and more directly from ERP. Plus, LBox gives you the ability to brand your invoices, purchase orders and other documents with your logo as well as customize your outgoing emails with payment or past due messages or personalized marketing messages. It's all done automatically with LBox.
Automate your Customer Invoice process with LBOX. Your customers want to receive invoices electronically. The good news is that the whole invoicing process can be easily automated, to be put on schedule and run on autopilot without any human intervention.
What does this mean?
Your team no longer need to spend time doing customer invoices manually. As it is repetitive tedious task, it is prone to errors which will case payment delays or even worse, the reputation damage.
LBOX works with QAD ERP, any ERP (even home grown) or without ERP.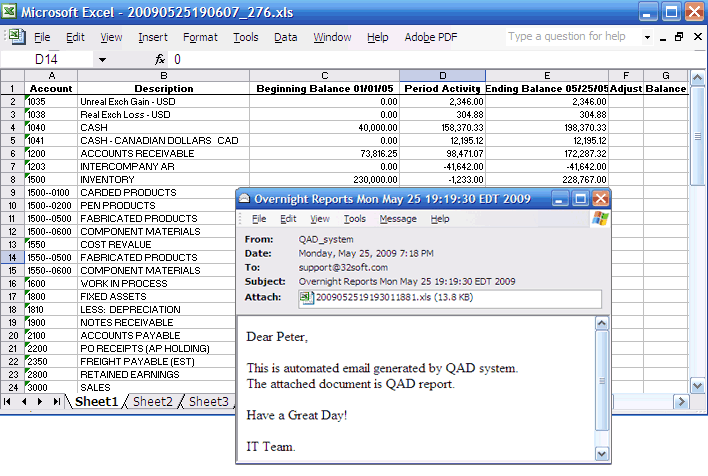 Join our mailing list




to stay informed about our solutions