Automated PDF and Excel document creation and distribution
Create and Distribute Documents and Reports from QAD — Automatically!
LBox converts QAD reports into PDF or Excel documents and emails them to your customers, partners and staff. With quick installation and low cost of ownership, LBox will generate and distribute price lists updates, statements, collection letters, debit/credit memos, order acknowledgments, invoices, purchase orders, and more directly from QAD. Plus, LBox gives you the ability to brand your invoices, purchase orders and other documents with your logo as well as customize your outgoing emails with payment or past due messages or personalized marketing messages. It's all done automatically with LBox.
Imagine how much you'll save by replacing paper documents with electronic ones. No more repetitive paper and postal costs, laser cartridges or pre-printed forms, not to mention the labor savings.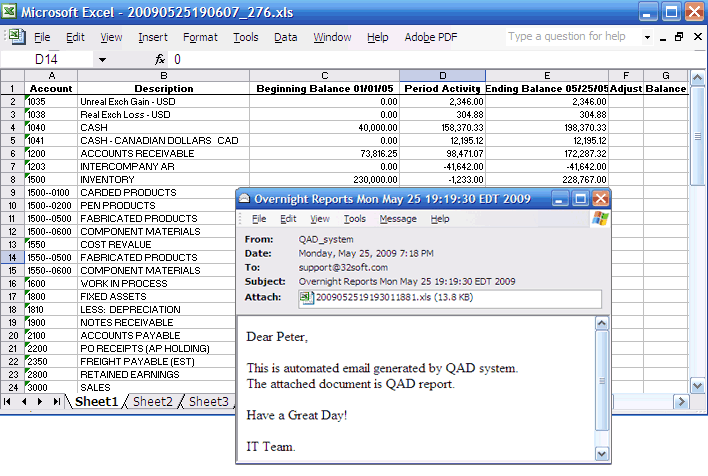 Join our mailing list




to stay informed about our solutions