Achieving Successful On-Time Delivery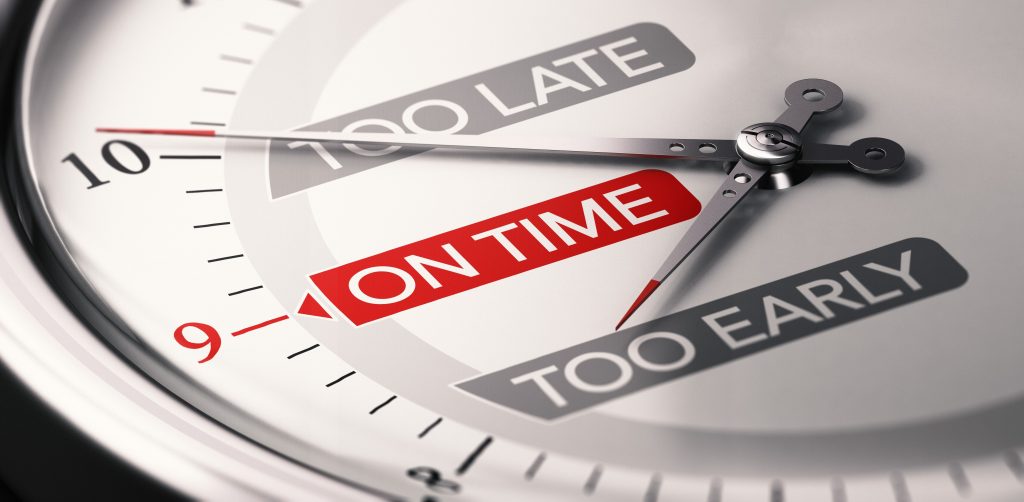 We've talked to QAD users who are struggling with on-time delivery, especially in these times. If you had less than stellar scheduling practices before the pandemic and resulting supply chain shortages, chances are your situation has only worsened. But even companies with outstanding production scheduling and inventory control are scrambling to keep up with today's unsettled marketplace.
On-time delivery is one of the most crucial key performance indicators (KPIs) for a company. It is important for any company to measure and manage on-time delivery in order to keep customers. We have a tool that uses your QAD data to measure your on-time delivery in real-time — and presents it in a concise way to every member of your team who needs to know, whether they are a QAD user or not. Watch this webinar, Measuring On-Time Delivery Performance, to find out more about the tool.
Failure to deliver on time not only hurts your reputation but can also result in penalties that may be written into your customer contracts. Usually, these penalties deduct 1% per day of delay from the total agreed payment amount, which significantly eats away your company's profits. Chronic late deliveries will surely lose your customers.
Reasons for late deliveries
Many things can go wrong with an order, and every company will have incidences of late deliveries that are beyond its control. It is the chronic late orders because of a weak link in your supply chain process that puts your company in jeopardy. If you are experiencing regular late orders, start assessing your standard operating procedures to identify any bottlenecks.
The significant hurdles that QAD users have identified to us are a lack of accurate real-time information to make good planning decisions; poor visibility of material and labor shortages and production capacity; slowdowns in PO creation and transmission; and inadequate safety stock levels.
Many say their situation has worsened in the last year due to the pandemic. Labor shortages, the shaky global economy, supply chain shortages, frequent order changes from their customers threaten their ability to meet delivery requirements.
Some have invested in QAD's MSW/PSW to react with more speed but found it did not help them succeed and went back to planning production using Excel spreadsheets. But that does not give them the real-time information and visibility they need to assess material and capacity shortages accurately.
What's the solution?
At 32 Soft, we have several easy-to-use solutions, Data Loaders, to help you achieve the on-time delivery results you are seeking! Our unique Data Loader technology allows you to safely and efficiently download your QAD data to Excel-based spreadsheets that give you greater visibility of your data and more control and ease of data management. Data Loaders work on-premise, on-cloud, and with all QAD versions.
Production Planners Plus
Our Production Planners work with the QAD Discrete Work Order, Advanced Repetitive, MSW/PSW, and Production Order menus. They allow you to build accurate, achievable production plans based on your materials availability, production capacity availability, and labor resources availability. Watch our October 2021 webinar replay.
PO Workbench
This brilliantly simple tool will help efficiently and massively generate POs and PO changes and quickly transmit them to your suppliers. It will positively affect your entire supply chain and your customer satisfaction, increase your purchasing efficiency, and save thousands of labor hours.
Item Site Planning
This Data Loader works with the 1.4.7 and 1.4.17 QAD menus to help you manage your materials' planning parameters with greater ease and control for more efficient and accurate planning.
Safety Stock Data Loader
Using real-time QAD data, this tool makes it easy to monitor, review trends, analyze and manage your safety stock levels massively.
Sales Order Data Loader
If your customers send their PO's electronically or if you get Sales Orders from Salesforce.com or similar systems, you can upload sales orders massively to QAD using this tool. Also, you can update existing sales order's dates, quantities or cancel back orders massively if needed.
Try Before You Buy
Get proof these Data Loaders will work for you before buying. We offer 60-day complimentary trials so that you can experience first-hand how they interact in your environment to give you the results you need. You can request a trial by clicking the link in the top right corner of this page.