QAD Acquisitions and What They Mean For the QAD User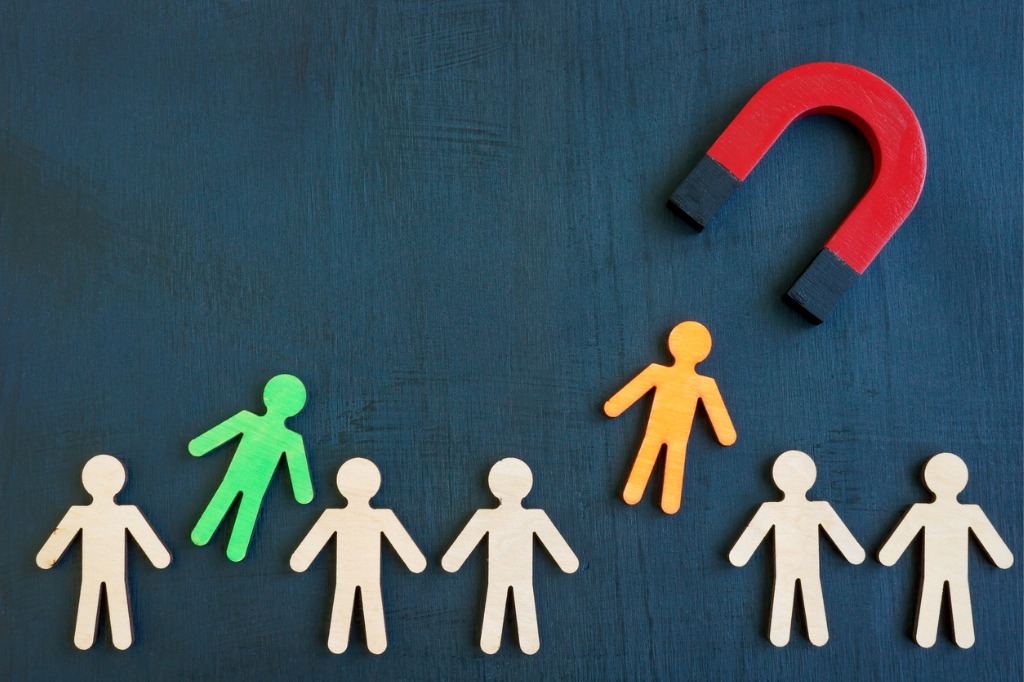 by Don Lindsey
To improve its offerings and make its ERP system more robust, QAD has acquired some companies through the years. Let's look at significant QAD purchases over time, how they have improved the system, and where QAD functionality and business success might be going.
QAD was purchased on June 28, 2021, by Thoma Bravo, an American private equity and growth capital company renowned for being particularly active in acquiring software firms and managing approximately $114 billion in assets. Thoma Bravo was referred to by The Financial Times as "one of the world's most active acquirers of software companies." Since 2003, Thoma Bravo has closed more than 300 software deals and is in charge of a portfolio with more than 40 software firms.
From its beginning in 1979, when Pam and Karl Lopker started the company as MFG Pro, it was one of the first ERP systems based primarily on the APIC Body of knowledge. QAD has been a very successful player in the Mid-Range ERP industry. The Lopkers worked hard to keep QAD up to date with the most recent software and application upgrades, even before the Thoma Bravo purchase in 2021.
The software's Standard Edition transition to the Enterprise Edition (EE) has probably been the most significant improvement over the years. This upgrade was primarily based on a financial package QAD bought in Germany at the beginning of the 2010s.
Precision Systems
One of the first significant acquisitions by QAD was Precision Systems in September 2006. Precision Systems provides supply chain management software for worldwide regulatory compliance and transportation services. It offers several functional benefits to QAD users: Global Carrier Coverage, access to 5,000+ carriers & services, carrier compliance, and optimization for the first and last mile of delivery—all with a single user experience when utilizing any carrier. Precision Systems comes with complete in-transit visibility from a web portal and support of contractual, published, or calculated rates.
FBO Systems, Inc.
On November 6, 2006, QAD purchased FBO Systems, Inc., a prominent supplier of goods and services for Enterprise Asset Management solutions. EAM (Enterprise Asset Management) helps manufacturers manage the complete asset Lifecycle, including Equipment, Tools, Rotatable Inventory Maintenance, Repair and Operations (MRO) Procurement, and Capital Asset Costing. Adding the repair, maintenance, and engineering tasks required to manage plant assets and satisfy regulatory compliance requirements greatly enhanced QAD's enterprise software offering.
Bisgen
The UK-based company Bisgen Ltd., whose solution meets manufacturers' distinct sales force and marketing automation demands, was bought by QAD in November 2006. Bisgen brought significant capabilities to QAD's internal CRM development efforts, such as managing leads, marketing campaigns, and opportunities, improving Sales Force efficiency, raising close rates, and fostering customer connections.
FullTilt Solutions
In April 2008, QAD acquired FullTilt Solutions. This product suite included a product-centric Master Data Management (MDM) tool for product-related attributes, relationships throughout the enterprise, and all trading partners. FullTilt also offers tools for Internet-enabled commerce that manage, automate, and improve internal and external data synchronization to GDSN Global Data Synchronization Network certified data pools, such as 1SYNC Product data management.
DynaSys
In July 2021, QAD acquired DynaSys, a European collaborative demand-and-supply-chain planning software supplier. DynaSys was a well-established organization with 30 years of enterprise planning experience.
Businesses can improve their supply chains with DynaSys through a comprehensive and collaborative planning solution, which includes network, inventory, business resource optimizations, demand, and sales planning. Customers and partners in the consumer goods, health sciences, food and beverage, high tech, automotive, distribution, and wholesale sectors can become more effective businesses and better at managing demand and supply chain planning.
In the Garter Quadrants, DynaSys consistently achieves a high ranking for efficiency and performance in sophisticated planning processes. DynaSys was rebranded as QAD DynaSys in 2019.
CEBOS
Another vital acquisition by QAD in 2012 was CEBOS, located in Michigan. CEBOS, Ltd., is a top supplier of enterprise-class quality management and regulatory compliance solutions to multinational corporations.
CEBOS ensures that the business abides by government and industry rules, including cGxP, ISO, TS, FDA, AS, and others. CEBOS offers customers adherence to industry-specific quality standards, best-in-class automation of Advanced Product Quality Planning (APQP) methodologies, adherence to Production Part Approval Process (PPAP) process flows and approvals, Corrective and Preventative Action (CAPA) processes, Non-Conformance (NCR) Reporting, Statistical Process Control (SPC), Gage Calibration, Inspection, Audits, and Document Control.
Manufacturing customers using QAD are predominantly in the health sciences, automotive, and food and beverage verticals. The in-depth knowledge and technical skills within CEBOS considerably boost QAD's quality control capabilities.
PT Iris Sistem Inforindo
In August 2018, to bolster business in Indonesia and the Asia Pacific region, QAD acquired PT Iris Sistem Inforindo (PT Iris), a distributor and system integrator for QAD software which works broadly across South Asia. The majority of the more over 40 employees at PT Iris worked in business consultancy for regional and international firms in PT Iris areas of expertise Business Process Management (BPM), and Enterprise Resource Planning
Allocation Network GmbH
Allocation Network GmbH, a Germany-based provider of cloud-based enterprise software for strategic sourcing and supplier management, was bought by QAD in January 2021. By integrating Allocation Network's strategic sourcing and supplier management capabilities, QAD is enhancing its capacity to assist procurement organizations in increasing profitability. Allocation Network strengthens QAD's suite of products and services while supporting QAD's cloud growth initiatives.
Allocation Network's products and services fall across four strategic areas: Supplier Management, including supplier selection, classification, contract administration, evaluation, development, and sourcing tactics; Purchasing, which addresses Requests, Proposals, Templates (RFI/RFQ), Lists of Bidders, Submissions, Offers, and Processes for industrialization, audits, and supplier questionnaires. Allocation Networks also provide CSR Auctions with English Auctions, Ticker Auctions, Template Design, and Transfer from Sourcing.
Foreign Trade Zone
In August 2021, QAD purchased Foreign Trade Zone Company, a Mobile, Alabama-based supplier of cloud-based Foreign-Trade Zone (FTZ) software and consultancy services.
FTZ's capabilities are being integrated into the company's QAD Precision subsidiary for international trade and transportation. FQAD's CEO Anton Chilton said, "We are very thrilled to be adding FTZ Corp. and its SmartZone solution to our firm. In today's environment, supply chain flexibility is increasingly vital, requiring manufacturers to adjust quickly to a fast-changing market. Foreign-Trade Zones (FTZs) have long been a crucial tool for inventory management and supply chain agility, and our capacity to assist clients in making the most of FTZs while saving them time and money is a crucial component of offering a complete end-to-end solution, from planning to execution."
Having pioneered novel improvements to customs regulations, being widely known by the customs and border protection department, and having created important text for the Trade Development Act of 2000, FTZ adds to the breadth and depth of competence in the trade business.
WebJaguar
WebJaguar, based in Aliso Viejo, CA, was acquired by QAD in December 2021. Developed in 2000 by Bachir Kassir, a former Apple engineer, the application runs over 1,000 eCommerce stores.
The platform can expand with each company and help at every stage, meeting the demands of network functionality today and in the future. With dozens of modules, including Marketing Automation, Advanced search capabilities, Predictive Search, Build and Maintain Online Stores, Customizable Storefronts, Product and Catalog Management, Order and Shipping Management, Vendor Management, Accounting, Website Development, Search Engine Optimization, Marketing, Shopping Cart Solutions, Inventory Management, Private and Public Content, CRM and, EMA, WebJaguar provides everything needed to run a business on one platform
Livejourney
Livejourney, a real-time Process Mining and Predictive Modeling System created to identify, monitor, and enhance business processes, was bought by QAD in November 2022. The Livejourney solution gives QAD access to cutting-edge process intelligence capabilities. Customers of QAD can use Live Journey to get critical, online, real-time, data-driven insights about their supply chain and manufacturing processes. as well as overall business operations KPIs.
The Process mining technology from QAD/Livejourney will link with QAD's capabilities, enhancing manufacturers' capacity for intelligence, agility, and innovation and enabling their supply chains to monitor crucial processes. Livejourney monitors the five main variables of Time, Flow, Process, Staff, and Standards/Satisfaction.
Redzone
QAD announced in February 2023 that it had purchased Miami-based Workforce Solution provider Redzone, a leading competitor in the market for workforce solutions. With the help of modern technology, QAD Redzone elevates the frontline worker so that teams and individuals may contribute to the organization's goals for productivity and throughput. More than 1,000 plants globally benefit from QAD Redzone's productivity improvements, engagement, and extension maximization initiatives to achieve significant productivity gains in short time frames.
It is very encouraging to see QAD's senior leadership following Pam and Karl's example of investing in the tools to improve QAD with additional capabilities.
As QAD users, it is wise to investigate, understand, and put these new procedures and tools into practice to benefit from the gains they can make to our supply chains.
Don Lindsey, CFPIM, CIRM is a knowledgeable Implementation Project Manager, Trainer, and Business Analyst for all areas of QAD. He has been an implementation manager on several large, complex MFG/PRO projects, and has worked with the QAD system since 2007 in Manufacturing, Systems Management, Service & Support, and Finance. Don has a diversified background in a wide variety of manufacturing industries from Medical to Electronics to Industrial to Consumer Products. He has spoken for many years at the APICS Conferences, having taught in the APIC Certification program at California State University @ Fullerton for more than 20 years.