Data Loaders vs Excelerator Worksheet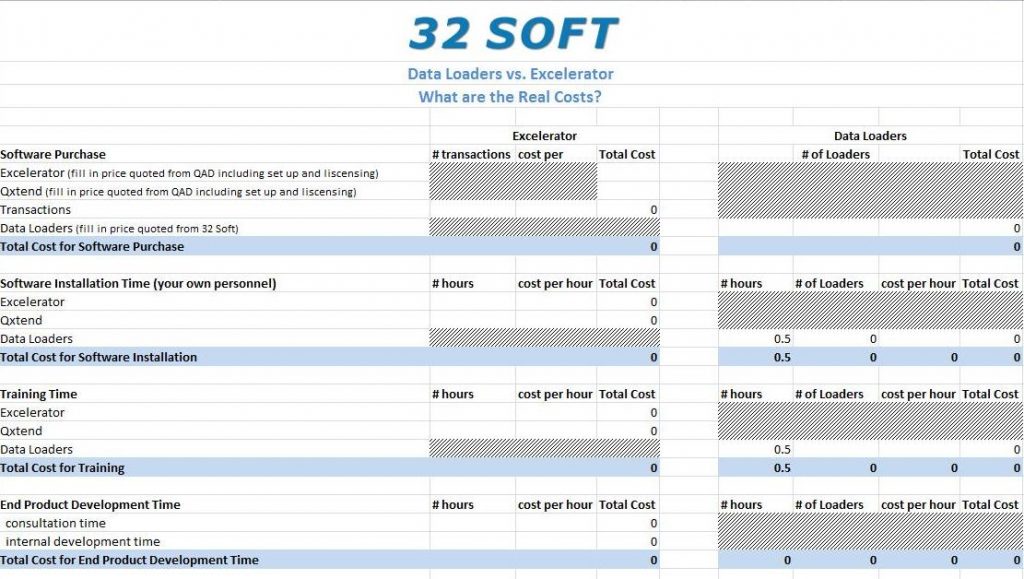 If you are in the process of evaluating and comparing Excelerator to Data Loaders, we have a handy worksheet that will get you started on comparing costs. This worksheet will help you to think through some of the hidden costs such as training, maintenance, and future deployment of applications.
Request Your Worksheet here.
You'll find more about the features and benefits of both Data Loaders and Excelerator here.
We Also Recommend: