QXtend vs. Data Loaders
What are the differences between QAD's QXtend (QXtend Excelerator) and 32 Soft's Data Loaders? Both are designed to process inbound transactions into the QAD ERP System and they do have different ways in which they interact with QAD ERP system. Depending on the purpose, you can implement QXtend solutions or Data Loaders — or you may want to use both at the same time.

How They Differ in Function
QXtend is a "middleman" software that talks to QAD ERP in the background and feeds it with the data. Typically it processes volume inbound data in batch mode. Most commonly, there is not a user interface so there is no user involvement or user control in the process. If something goes wrong, the user or IT is notified after the fact. Data Loaders have an Excel user interface that allows you to process volume data into QAD and gives you complete control over the data. Data Loaders have a built-in validation process that uses genuine QAD logic and validates BEFORE the data is loaded to your QAD system and notifies you of any errors prior to upload. Click here to find out more. Data Loaders have add-on called Autoload which performs automatic data upload without Excel interface.

How They Differ in Usability
QXtend provides an infrastructure for processing the inbound and outbound transactions. It is a great tool for enabling system-to-system interface but it is not an end user solution. There is always an investment of time or money involved to learn how to use the software or to hire a QAD consultant to make it work for you. QAD's QXtend Excelerator product is also designed to serve as a framework. Your IT or QAD consultants must have skills to build end products with QXtend Excelerator. Data Loaders are designed specifically for end users. Each Data Loader component is limited to only one specific function (e.g. one Loader helps you manage Price Lists while another helps you create and update Routings). The installation is straightforward — you can install yourself following our instructions or we can guide you through the process. Once installed, Data Loaders are ready to use right away. There is little to no training since they are Excel-based and use full Excel functionality.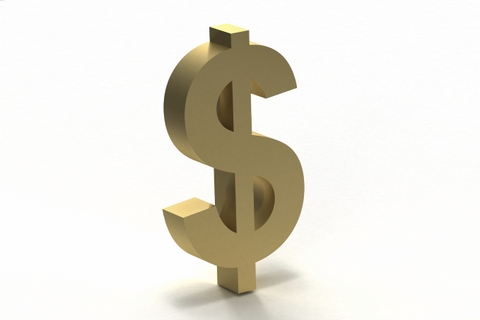 How They Differ in Price
For the price of typical QXtend implementation you can acquire 8-10 Data Loaders for the key areas of your business and greatly improve order fulfillment, fiscal period-end routines, material management, creation of new Items/BOM's/Routings, overall ERP data quality, while giving a great relief to your busy IT department.
Bottom Line
For system-to-system interface, so called application-to-application A2A, consider QXtend or Autoload.
For "do-it-yourself" QAD Excel tools consider QXtend Excelerator.
For ready-to-use Excel tools for QAD, Data Loaders are the best choice.
Points to Consider
QAD is a manufacturing ERP system vendor. QAD ERP system is packaged software, like any other ERP system, built to satisfy manufacturing needs across many industries.
32 Soft is a QAD consulting company, our consultants possess in-depth knowledge of QAD ERP system and front line, direct 20+ year experience helping QAD users daily with their needs, implementing, supporting and integrating QAD ERP system, helping with improving their processes, eliminating inefficiencies/bottlenecks, adding automations. We also provide on-demand user training and free monthly webinars.
What the above does mean to you? QAD software vendor focuses to deliver excellent solutions to satisfy common needs of manufacturers across many industries. However, QAD User companies may discover that one-size-fits-all ERP does not COMPLETELY satisfy the needs of their companies. QAD covers as much as 90% of what they need and the remaining 10% might be very specific from company to company from case to case. This is where 32 Soft can help. We work with your unique requirement to deliver "the last mile", to make sure you properly and efficiently utilize QAD system and get the results you are after. And we don't get paid unless you are happy.
We Also Recommend: