See You at MWUG and WECUG this Spring!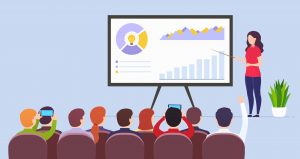 It will be great to see you all when we attend the MWUG Spring 2022 Conference, March 20-22 in Oak Brook, IL. We'll have a booth there, so please stop by. On Tuesday, March 22, Don Lindsey will give his presentation on Business Relations at 8:30 am. Don will unpack the complexity of QAD's Business Relations, outline its menus' financial and operational requirements, and provide tips and pointers to draw out their total potential.
In April, we're off to Santa Clara, CA for the West Coast User Group Bay Area User Day 2022 Conference, April 14. Don will be presenting QAD Tools for Life Sciences Companies at the conference at 11:00 am. This presentation will explore several QAD modules that help Life Science and Medical Device companies manage their data. Don will cover such topics as Compliance, Lot Trace, Formulas, Supplier, and Requisition Control, Field Service Management, and other tools available to the life science industry.
Hope to see you there!