#MFG DAY – Does your company participate?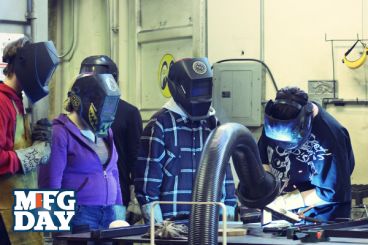 Does your company participate in Manufacturing Day℠?
Manufacturing Day takes place on Oct 6, 2017 but events happen all through the month of October across the country. The day is meant to inspire the next generation of manufacturers and celebrate modern manufacturing!
To participate in #MFGday, companies and organizations plan events for their communities and register them with Manufacturing Day. You can register your event or see other events on their website. You'll find everything from plant tours to career days to networking events.
Check it out — maybe your company will want to get involved if it isn't already. And, if your company hosts an event, let us know! We'd love to hear about it.