WECUG Presentation: Achieving Successful Sales & Operation Planning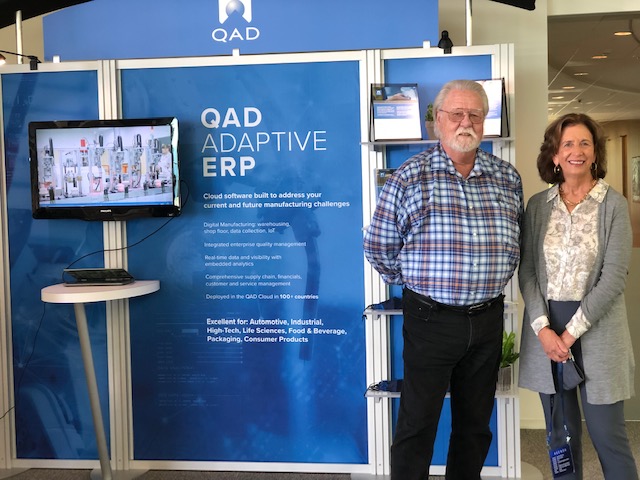 It was great to connect in-person at the QAD West Coast User Group Fall 2021 Conference. Thanks to all who stopped by our booth and attended Don Lindsey's presentation, Achieving Successful Sales & Operation Planning (see below for a video of the presentation). Don also attended the QAD Reconnect event at the conference and can be seen here with Pamela M. Lopker, President and founder of QAD, who was also the keynote speaker at the conference.

In his presentation, Don discussed the value, benefits, and common challenges of Sales & Operation Planning (S&OP) and demonstrated how to use QAD tools to assist in coordinating Sales, Engineering, Operations, Finance, and R&D to measure performance against plan and develop a validated and approved projection of activities for the coming months.
If you didn't attend or want to rewatch Don's presentation, here it is!