Our Fall Line Up of Events
We've got a busy Fall 2021 season of events. We hope you can join us at our upcoming webinars and conferences.
WEBINARS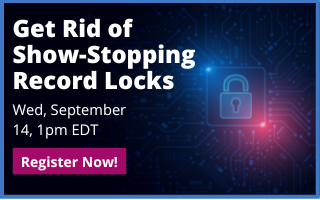 First up in September, Andra Farkas will present our webinar Get Rid of Show-Stopping Record Locks. Andras will explain the different kinds of record locks, what causes them and ways to monitor and troubleshoot. Plus, you'll get access to a FREE utility and instructions so you can fix them forever.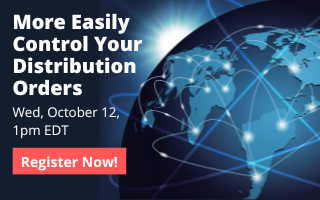 In October, our webinar, More Easily Control your Distribution Orders will demonstrate how our new Distribution Order (DO) Workbench Data Loader helps you manage distribution orders to multiple manufacturing facilities to meet ever-changing customer needs while keeping inventory and costs down.
CONFERENCES
In September, we hope to see you at the Midwest User Group Fall Conference, September 19-21, 2022 at the Amway Grand Plaza in Grand Rapids, MI. We'll have a booth there, so please stop by to visit.
In October, we're off to the West Coast User Group Fall Conference, October 23-25, 2022 at the beautiful beachfront Mar Monte Hotel in Santa Barbara, CA. We'll have a booth there, so please stop by to visit.
At both conferences, Don Linsey will present Get Educated About Supply Chain. In this presentation, Don will provide an overview of the concepts that are applicable in a modern ERP system and discuss the history of the development of MRP in ERP. Don will also provide guidance on additional learning tracks available to those who might want to pursue additional knowledge or certification.
Don will give his presentation at MWUG on Monday, September 20 at 11:30 am. The agenda is not yet set for the West Coast conference so keep an eye out for communications from them about the time and day of This presentation.