25.3.11
Significantly Increase the Accuracy of your GL Project Codes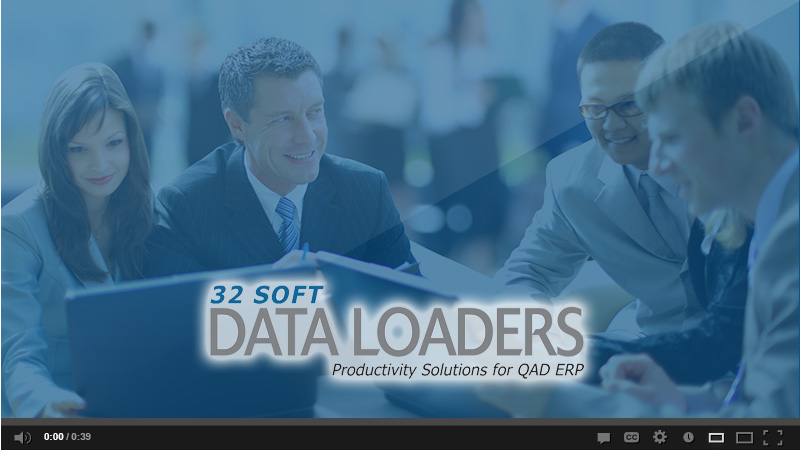 Project Code Maintenance Data Loader allows you to quickly, easily and accurately manage massive amounts of project codes. Rather than the on-at-a-time update method utilized in QAD's 25.3.11 menu, this productivity tool gives you total visibility of project code data in Excel spreadsheets, where you can easily review and update.


• Quickly download project code data directly to the Data Loader Excel spreadsheet
• Massively change Description, Type, Status, Active, Project Dates, Comments using Excel functionality
• Quickly add, update or delete Account, Sub-Account, and Cost Center ranges
• Upload your revised data to QAD – simply, safely and securely – without IT involvement!
• Validate data accuracy — all of our Data Loaders validate accuracy during the upload and terminate if your data contains errors
• Correct conveniently flagged errors and upload again
• Increase your productivity, reduce errors, and contribute significantly to your bottom line

Improve the efficiency of your financial data management.
Order Project Code Data Loader today and enjoy immediate results.

We have dozens of DATA LOADER modules for every major QAD data management process:

Learn More about DATA LOADERS:

To improve the efficiency of your financial data management processes, we also recommend:

Browse a list of Data Loaders for SE and Data Loaders for EE.
Join our mailing list




to stay informed about our solutions