Easy and Accurate Inter-Company Order Management Can Be Achieved in QAD!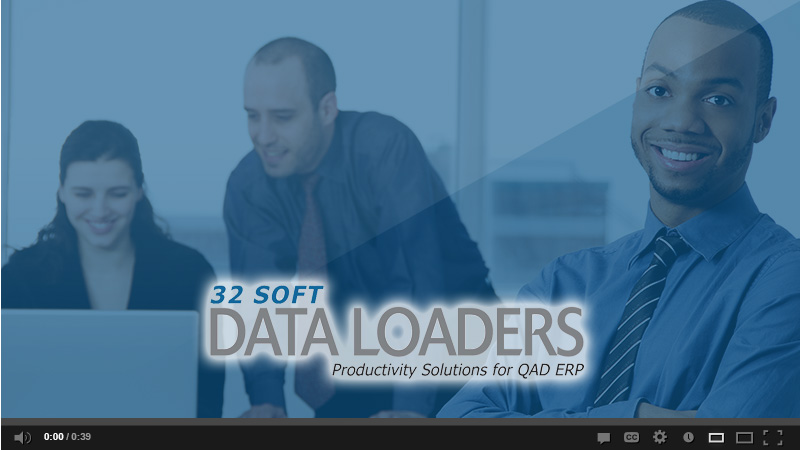 Do you order items from another business entity or have customer orders for which you need to create inter-company orders? Do you have multiple sites and need to eliminate double entries and inefficiencies in information exchange between business sites within QAD?

With Inter-Company Order Manager, you can streamline and efficiently manage your sales and purchasing processes between multiple business units with standard QAD functionality using our Data Loader technology.
• Run a complete inter-company SO/PO cycle from a single Excel template
• Manage and monitor your inter-company orders, shipments and in-transit
quantities
• Transfer orders into another business unit in QAD
• Monitor orders status in real-time from creation through transmission, shipment
and receipt
• Maintain data integrity between business units with simple and easy to use
interface
• Validate data accuracy — all of our Data Loaders validate accuracy during the
upload and terminate if your data contains errors
• Correct errors which are conveniently flagged with reason for error and
upload again
• Enjoy a simple interface that is completely SOX compliant

Get the flexibility you need to react quickly to customer needs.
Order Inter-Company Order Manager Data Loader today and enjoy immediate results.

We have dozens of DATA LOADER modules for every major QAD data management process:

Learn More about DATA LOADERS:

To improve your material and production planning process, we also recommend:

To browse a complete list of Data Loaders, click here.
Join our mailing list




to stay informed about our solutions