28.9.13
Eliminate Time-Consuming Manual Check Cancellation in QAD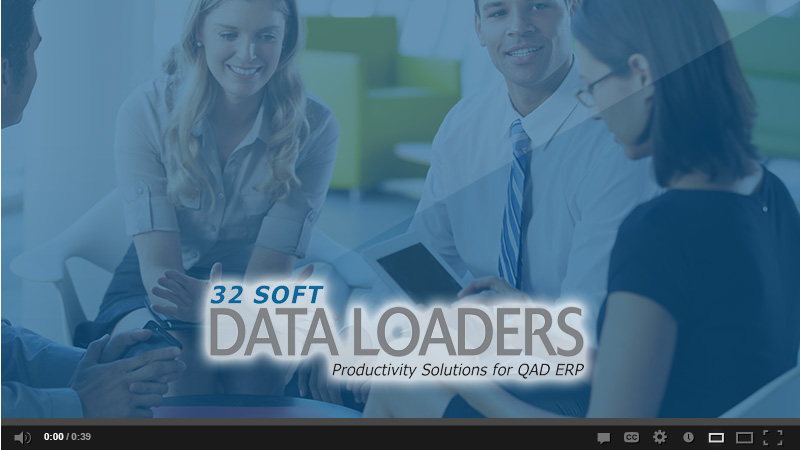 Check Cancellation Maintenance Data Loader 28.9.13 gives you a quick and easy way manage check
cancellations in QAD.


• Copy/paste or download cancelled checks into the Check Cancellation Maintenance
Data Loader Excel templates
• Eliminate manual entry of cancelled checks
• Get real-time access to open check reports in QAD with the click of a button
• Easily see and correct any errors prior to upload with built-in error detection
• Upload and process the checks to QAD safely and securely -– without IT involvement!
• Validate data accuracy — all of our Data Loaders validate accuracy during the upload and
terminate if your data contains errors
• Correct errors which are conveniently flagged with reason for error and upload again
• Increase your productivity, reduce errors, and contribute significantly to your bottom line


Get the accuracy and ease you need to manage your cancelled checks in record time.
Order Check Cancellation Data Loader today and enjoy the immediate results.

We have dozens of DATA LOADER modules for every major QAD data management process:

Learn More about DATA LOADERS:

To significantly shorten your fiscal period end timing, we also recommend:

Browse a list of Data Loaders for SE and Data Loaders for EE.
Join our mailing list




to stay informed about our solutions