New! Download and Upload Journal Entries between Excel and QAD EE in Seconds!
Journal Entry Data Loader for QAD allows you to manage your journal entry transaction in convenient Excel spreadsheets. Far superior to QAD's Excel Integration, with this solution you can download QAD data, make additions, changes, and deletions, and upload your data to QAD with the click of a button.
Now with SAF Functionality!
This tool now allows you to manage Supplementary Analysis Field (SAF) codes to your journal entries easily in the Data Loader Excel file and upload them to QAD.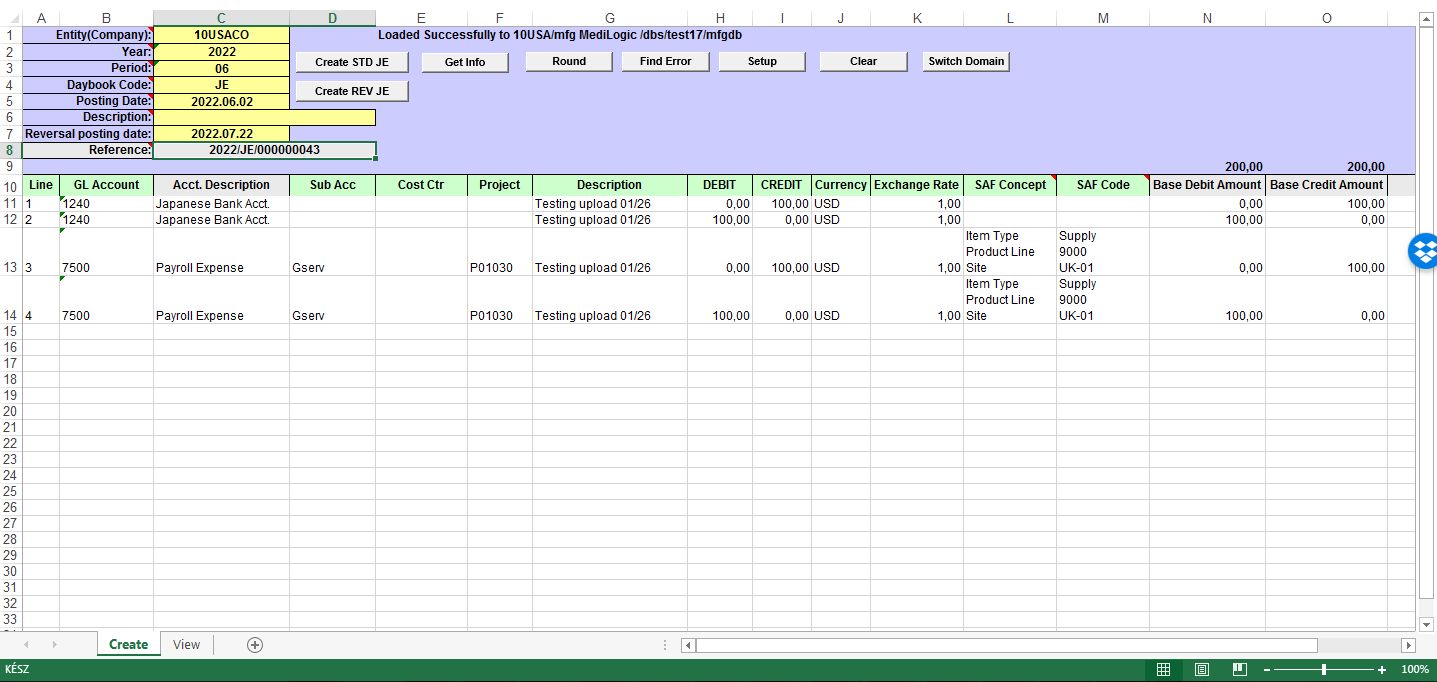 Journal Entry Data Loader vs. QAD Excel Integration: What's The Difference?

QAD Excel Integration
The Excel file is large, cumbersome, and unorganized and contains information you seldom use.
Does not support all Excel versions.
You can upload data to QAD but cannot download from QAD.

Journal Entry Data Loader for QAD EE
The simplified, convenient format that delivers the meaningful information you need in a clear, organized way.
Works with all Excel versions.
You can download your QAD data and use it to make changes, copy/paste data, add new data, then upload right back to QAD safely and securely.
Mantains Standard or Reversing Journal Entries from one tool with SAF support.

Get the tool you need to quickly and accurately maintain your Journal Entry transactions.
Order Journal Entry Data Loader for QAD EE today and enjoy immediate results.

We have dozens of DATA LOADER modules for every major QAD data management process:

Learn More about DATA LOADERS:
Join our mailing list




to stay informed about our solutions